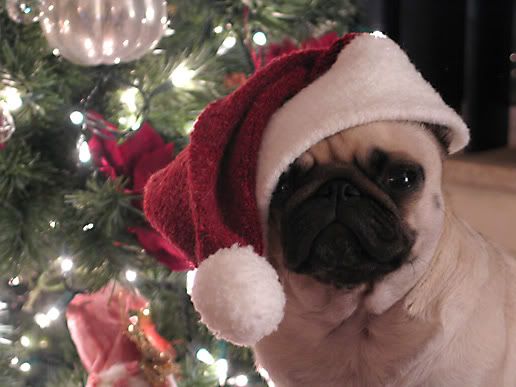 So, I've been perusing my extensive iTunes Christmas playlist in the hopes of coming up with a top 8 and it just couldn't be narrowed down to that, especially since I like each song for different reasons. That being the case, I'm breaking it down a bit.
8 Christmas Songs that Really make me happy and possibly drive too fast
1. This is where the "ish" comes in. The number one choice is, well, two. I've mentioned before that I don't allow Christmas music until the day after Thanksgiving, and on that great day I wake the kids up with the music blaring and the first two songs are my favorites just because they have been at the top of the wake-up list for years. They are Merry Christmas, Happy Holidays by NSync AND Christmas Time's A Comin' by Emmylou Harris.
2. I feel so shallow revealing the song that really means Christmas to me. The reason it makes me happy is so simple- the beat is fun and when the girls were little we heard it in the car on the way to a nighttime basketball game and we had such fun grooving to it in the car that it will forever have this happy happy association…..and so my friends- it is Hey Santa by Carnie and Wendy Wilson.
3. Feliz Navidad. Yes, we sing along with Jose' every time, singing in syllables, not words, having no idea what we are singing.
4. My parents had the classic Bing Crosby Christmas album and I love every single song on it, but Mele Kalikimaka is the one I'm most likely to sing along with.
5. Christmas Don't Be Late by Alvin and Chipmonks. It is what it is. Just can't help it. One year in the office I worked in they let us bring in Christmas tapes and they played it while we worked. Let me say that while this one song is fun and brings back fun memories, there really was no good reason for the Chipmonks to have recorded an entire album nor for my coworker to have bought it and brought it in.
6. Just plain fun, good beat and easy to dance to- gotta love Run Rudolph Run by Sheryl Crow
7. While the Beach Boys were fine enough, I prefer Straight No Chaser's version of Little Saint Nick.
8. This year I have a tie on my newest favs- Christmas Won't be the Same by the Plain White T's, and then although we don't have tv, I'd have to live on another planet to not have heard about Glee, and I'm loving their version of Last Christmas.
And to show you that I love to balance my fun with the bittersweet, I give you my list of songs that make me cry pretty much every time.
1. I'll Be Home for Christmas- by pretty much anyone EXCEPT Alvin and the Chipmonks.
2. Walking in the Air by George Winston which is from the Snowman soundtrack. That song is so beautiful, but it always reminds me of a sadness that my family experienced on Christmas a good 20 years ago.
3. I love this song in it's own rite, but also love that C sang it in church and so it's a double happy cry for me for me when I hear Joseph's Lullaby by MercyMe.
4. The Magnificat by Down To Earth- This is a very very integral part of my church family Christmas, so I love not only the song and the singer, but the piece of home it grounds me to each year.
5. So mellow and sweet- James Taylor singing Have Yourself A Merry Little Christmas
6. Because it stirs me deep inside, All We Like Sheep from Handel's Messiah.
7. My very dear friend Faye introduced me to Amy Grant's Tennessee Christmas. I liked it well enough and always thought of her when I heard it, but it nearly broke my heart the first year after she moved back to Tennessee and I was missing her so much, and still evokes a sad feeling of that loss all these years later.
8. Christmas Canon by Transiberian Orhestra because my sweet K who is so tender and earnest LOVES it, and that alone makes me weepy.
Okay……truth be told, I was a bit hurt tonight when I saw that on facebook there is a group called BAN THE CHRISTMAS SHOES SONG. Am I the only person left in the world who still gets a tad bit weepy over that one? Or how about the one called Christmas Carol about the orphan who gets adopted on her birthday which happens to be Christmas…..and her name is Christmas Carol. Truth be told, I bet you do too.