Don't you want to sit at the Welcome Table?  How beautiful does this dinner party look?!
I'm loving little birdies this week.  Great tutorial at Craft Passion for these guys.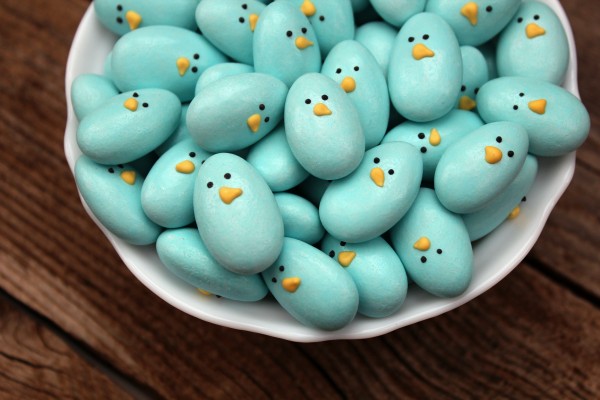 And Sugar Belle can talk you through these!
The sight of this alley brought back this great memory of the bottle cap collection I had as a child.  Shoe boxes full of them.  And my friends had their own boxes.  We could kill and afternoon by harvesting tons of bottle caps around houses being built just after the crew went home for the day, then laying them all out and comparing.  We were always trying to get one that no one else had.   
And finally, this sweet poem was my introduction to Words Dance, and what a treasure you will find there!
I wish...
I wish you star-shot nights.
Fevered limbs spangled with the glory of your dreams.
I wish you sunflowers and glitter.
May you live to grow creaky and see the trees bend.
I pray for peony petals for you, for sweet williams, blushing tints.
For bridal gowns, dress up and ropes of pearls.
I wish you an open heart,
I wish you succulent bites, warm from the oven.
By the hands of your loved one.
May you find wild strawberries, sun-warmed and sweet.
May you wash your hands of their sticky blood with mountain water
Like we did as children.
You must remember.
- Grace Quantock