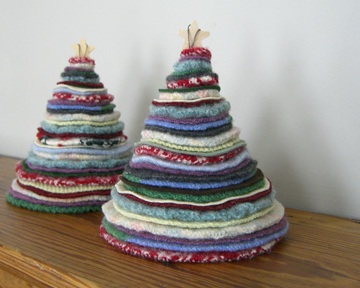 Something happened this week and I became paralyzed and just could not  put fingers to keys to update my blog or do much of anything but play Bejeweled and watch As The World Turns.  I'm back.  If anyone is even still checking my blog…….
So, first off, how about these Christmas trees from old felted sweaters?!  And I'd love to make an art kit in one of these cans for the service project our family is doing for Thanksgiving.
This looks simple enough…..
I think it would be great fun to do this with a friends, or a group of teens, or a Mother/Daughter get together.
How about this beautiful advent calendar?!
What fun! 
A good read for the upcoming holidays.