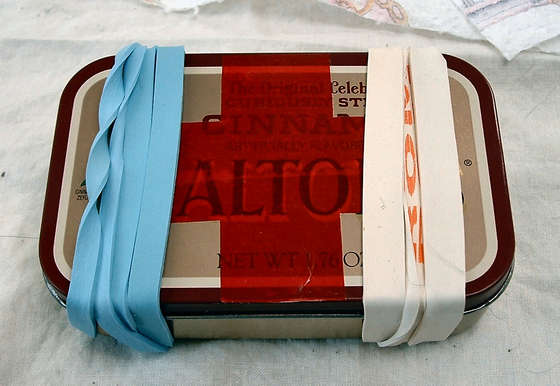 I'm not even sure how it is that I stumbled upon the pocket survival kit contest, but once I saw it I've spent more time that I want to admit thinking of what I would put in mine.  I'm quite fascinated at all that the folks who have entered thought to include.  I think I would fill mine with pharmaceuticals- allergy pills, my diabetes meds, pain pills, phenergan, lomotil…….if only a can of Dr. K would fit in.   What would you include?  Since seeing these, I think I must have a swiss army lite. 
And then somehow I found my way to 22 Manly Ways to Re-use an Altiod Tin.  Wow!
Any other great ideas for a tin?!